by Richard Keyt and Richard C. Keyt, Arizona estate planning attorneys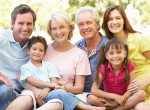 In these troubled times you need documents that deal with critically important life and death issues such as: (1) who can make medical decisions for you if you cannot communicate with your doctor, (2) pulling the plug if you are brain dead and in a terminal condition and machines are keeping you alive, (3) naming the person or people who will inherit your property if you were to die, (4) naming a trusted person who will have the power to manage your financial affairs if you become mentally incapacitated, and (5) telling the court who you want to raise your minor children and manage their assets if both parents were to die.
As Arizona estate planning attorneys we urge people to take protective action before it is too late.  We aren't the only ones who stress the importance of signing estate planning documents.  We've collected a lot of articles written in the coronavirus era  and published online by national publications.  See what other people are saying about estate plan documents in these unusual times.
People have a natural inclination to procrastinate, but now is not the time to procrastinate.  If something happens to you it is your loved ones who will suffer.  Protect yourself and your loved ones by buying the estate plan of documents listed below that fits your need.
Our Two Estate Plans
Our two estate plans described in detail below give you the option to pick the plan that is best for you.  Our estate plans are:
Silver Estate Plan: $1,997 for a single person and $2,497 for a couple.  This plan does not include a revocable living trust. To purchase the Silver estate plan complete our Silver Estate Plan questionnaire.
Gold Estate Plan: $2,997 for a single person and $3,497 for a couple.  This plan includes a revocable living trust that provides that the assets in your trust pass automatically on your death (or on the death of both spouses if you are married) to an irrevocable beneficiary controlled asset protected trust created for each of your heirs and their descendants.  Your heirs inherited assets in their trusts will be protected for life from their creditors, ex-spouses and bankruptcy courts.  Each heir's trust is also a "dynasty trust" that creates a trust for your heirs children on the heir's death. See "A Smart Option for Transferring Wealth Through Generations: The Dynasty Trust." If you bought our Gold LLC you get a $500 discount off the price of this estate plan.  To purchase the Gold estate plan complete our Gold Estate Plan questionnaire.
See the Table that Shows the Contents of Each Estate Plan
Silver Estate Plan Contents (no Trust)
Gold Estate Plan Contents (includes a Trust)
Stop Procrastinating: Protect Your Family Before It is Too Late
If you have procrastinated up to now and do not have a documents to protect your loved ones and if you do not take the next step now and purchase one of our two estate plans, the sad reality is that you will most likely continue to procrastinate for many years to come and probably will die without protecting your family. That's ok if you want the State of Arizona to decide who inherits your property and if you don't care about the problems and expense your family may suffer if you die without planning ahead.
Isn't your family your most valuable asset? Don't you want your family to have the protection that a good estate plan can provide? If the cost is preventing you from making an appointment, compare the cost of an estate plan against money you have spent on things for yourself such as a flat screen TV, furniture, swimming pool, computer system, hi-fi system, car or SUV, boat, country club membership, jewelry, art and other "toys" or expensive items. Don't spend more on "stuff" than you do to protect your family if something happens to you.
Warning for Arizona Residents
The State of Arizona has a law that determines who inherits the assets of people who die without a will or a trust.  This law may cause your assets to be inherited by the wrong person or people.  To learn who will inherit your assets if you lack a will or trust see my article called Who Inherits Your Property If You Die without a Will or a Trust and take my short online quiz called Who Inherits Your Property.  If the wrong person or people would inherit your assets the solution is for you to hire us to prepare a will or a trust that leaves your assets to the person or people you want to inherit the assets.
Steps to Hire the Keyts to Prepare Your Estate Plan
1.  See the contents and prices of our two estate plans and decide if you want a silver or a gold estate plan.  A revocable living trust is only included in our gold estate plan.  The primary reason people buy a revocable living trust is they want to create beneficiary controlled asset protected trusts for each of their loved ones so the inherited assets can never be reached by the loved one's creditors, ex-spouses or a bankruptcy court.
2. Make an appointment with one of Keyts using their online calendar for your free estate planning consultation.  You can meet in our office, via phone or by a Zoom video conference.  The meetings typically last 45 – 90 minutes.  We are located at 7373 E. Doubletree Ranch Road, Suite 135 in Scottsdale.  We are one mile south of Shea Blvd., and one block east of Scottsdale road.
3. Complete our silver estate plan questionnaire or our gold estate plan questionnaire. When you submit the questionnaire our system will send an email message to you and to us that contains all the information in the questionnaire.
4. Conduct your free estate plan consultation.
5. Come to our office to sign your documents in front of two witnesses and a notary.
Total time from start to signed documents is one to two weeks.
FYI:  Arizona residents should learn Who Gets My Property If I Die Without A Will Or Trust?