5 Steps to Hire the Keyts to Prepare Your Estate Plan
1. See the contents and prices of our estate plan. A revocable living trust is included in our estate plan. The primary reason people buy a revocable living trust is they want to create beneficiary controlled asset protected trusts for each of their loved ones so the inherited assets can never be reached by the loved one's creditors, ex-spouses or a bankruptcy court.
2. Make an appointment with one of Keyts below for your free estate planning consultation. You can meet in our office, via phone or by a Zoom video conference. The meetings typically last 45 – 90 minutes. We are located at 7373 E. Doubletree Ranch Road, Suite 135 in Scottsdale. We are one mile south of Shea Blvd., and one block east of Scottsdale road.
3. Complete our estate plan questionnaire. When you submit the questionnaire our system will send an email message to you and to us that contains all the information in the questionnaire.
4. Conduct your free estate plan consultation.
5. Come to our office to sign your documents in front of two witnesses and a notary.
Total time from start to signed documents is one to two weeks.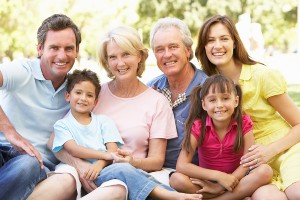 Warning for Arizona Residents
The State of Arizona has a law that specifies who inherits the assets of Arizona residents who die without a will or a trust.  This law may cause your assets to be inherited by the wrong person or people if you lack a will or trust.  To learn who will inherit your assets if you die without a will or a trust see my article called Who Inherits Your Property If You Die without a Will or a Trust and take my short online quiz called Who Inherits Your Property.  If the wrong person or people would inherit your assets you need to hire us to prepare a will or a trust that leaves your assets to the person or people you want to inherit the assets, not to the people Arizona gives your property to.